In the case of Skype, it is very simple to do since you only have to continue with a series of simple steps.
How to delete Skype conversation history
Keeping a record of your conversations on messaging platforms is not always a good idea. This is because sensitive information is often stored there, and if you leave it there, others may gain access. But there is always a question which many people ask how to delete skype conversation history.
Delete in old versions of Skype
Log into your Skype account with your username and password.
In the upper panel, go to the Tools tab.
Go to Options.
Inside the left panel, go to Privacy.
In the History section, you can click on the Delete history button. In this way, you will forget about those chats permanently.
Delete in recent versions
Sign into Skype with your access data.
Go to the chat where you want to delete the history.
Right-click and click Delete conversation.
Confirm the operation by clicking on the Delete option.
Also Read: How to delete a discord server, channel, and profile
In recent versions of Skype, it is not possible to delete a message history. The only alternative in those cases is to delete the conversation with that contact and that's it.
On mobile:  you just have to press and hold the conversation in the chat list, and then click Delete conversation.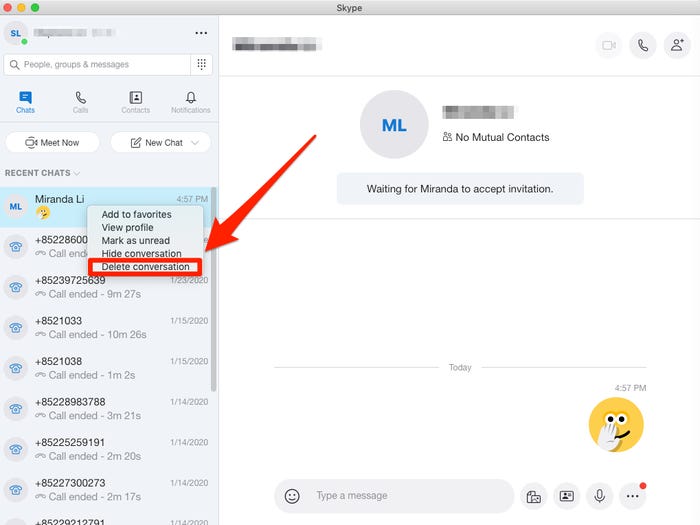 On PC: you must right-click on the conversation and then select Delete conversation.
In addition to that, you should know that when you delete a conversation, the copy of messages in it will be deleted. Also, the conversation will be removed from your chat list.
Conclusion: We hope that Hitech Panda, may help you to know how to delete skype conversation history.