Are you a professional gamer, and stream your live game plays on twitch, using PS5. Then here is the complete detailed guide on how to stream on twitch from PS5.
You are ready to create content on your PlayStation 5 console in the Twitch app. With the create button on your Dual Sense wireless controller, you can start streaming on your console faster than ever. In this guide, we'll show you how to connect to your Twitch account, choose the settings you want, and start streaming on your PS5.
Many players prefer to stream the gameplay from a laptop or computer, but unlike them, you have everything at your fingertips to start streaming at any time. With your PlayStation 5 console, you can start streaming on the Twitch app in just a few steps *.
1. Create a Twitch account using your mobile phone or computer. We recommend downloading the Twitch app to your iOS or Android phone so that you can change your stream settings at any time in the Stream Control section.
2. Customize your channel so that viewers can learn something about you when they land on your page! You can choose a profile photo and tell about yourself using the mobile application, or customize the channel in more detail through the browser. We've dedicated an entire Creator Camp page in the Personal Branding section to share with you all the intricacies of customizing your channel.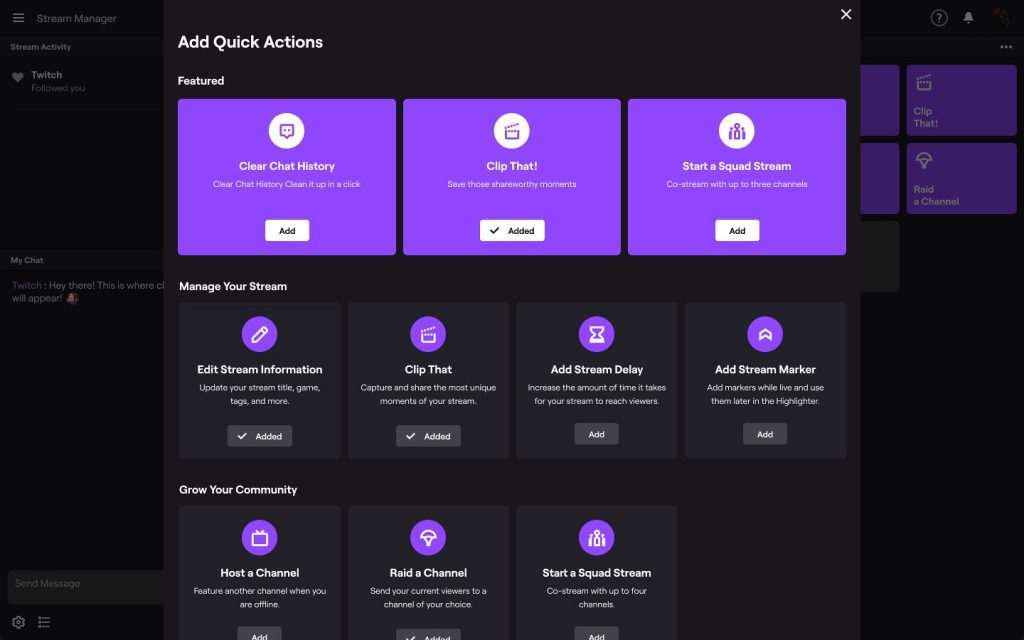 3. We recommend that you log in to your Twitch account using a browser before streaming and adjust the Moderation & Security settings to create a positive vibe in your subscriber community. The AutoMod function will be the best protection against unwanted and inappropriate messages – upon noticing such a message. AutoMod will delete it or block its appearance in the chat until the moderator verifies it and consents to publication. Also in the settings, you can specify a list of keywords or phrases to optimize the search for your page.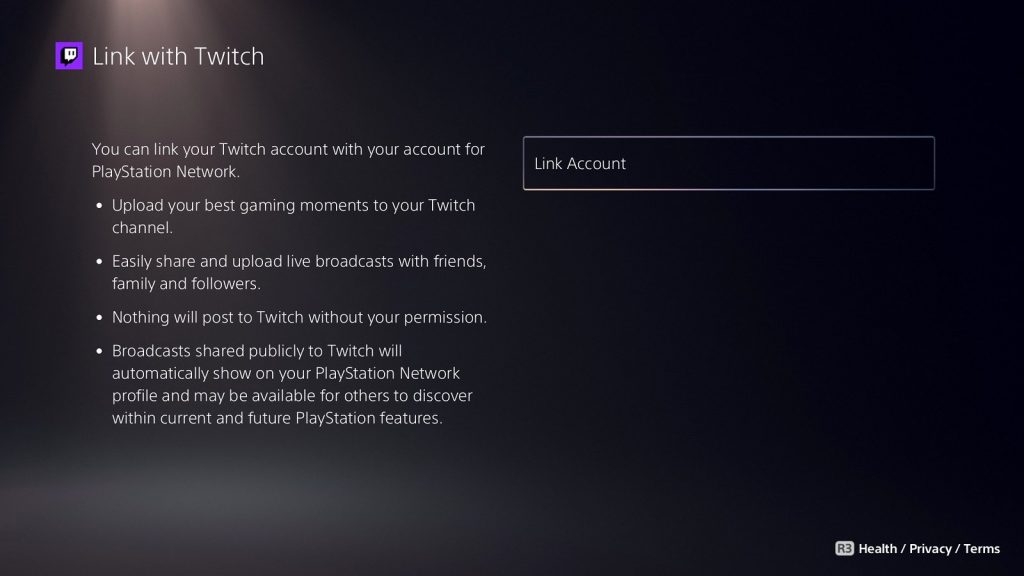 Streaming to PlayStation 5
1. First, connect your Twitch account to PlayStation Network by following the onscreen instructions and scanning the QR code, or by entering the code given to you at twitch.tv/activate. If you've already linked your PlayStation Network and Twitch accounts on PS4, they'll be linked on PS5 as well. Please note that enabling 2FA is a prerequisite for streaming on PS5, even if you've transferred your linked PlayStation Network and Twitch accounts from one console to another.
2. While playing, press the spawn button on your controller, then hit Broadcast in the spawn menu and select Twitch. You can also click "Broadcast" in your personal section of the "Control Center". The microphone on the Dual Sense controller will be enough to broadcast sound.
3. Name your broadcast, connect an HD camera for PlayStation 5 if you have one, select items to be visible on the screen, etc. In the Capture and Broadcasts sections in the system menu, you can select the video quality during the broadcast.
Tip: Your channel will automatically appear in a specific game category depending on the genre of the game being broadcast. We advise you to customize your notifications and add additional keywords in the Twitch app on your iOS or Android phone for easier searches and more subscribers.
4. Click Go Live and you're on the air!
5. To stop broadcasting, press the create button on your controller and select "Broadcast" from the create menu, then click "Stop Broadcast". Alternatively, press the PlayStation button and stop streaming in the Control Center or Streaming section. Alternatively, you can pause the broadcast by clicking Pause Broadcast in the Create Menu.
Additional tips:
We recommend using higher quality cameras and microphones to improve the broadcast quality. Sound quality is critical in communicating with viewers. Get an HD camera for PlayStation 5 if you want viewers to see your emotions as you play.
This guide is just to introduce you to what Twitch can do, and we look forward to seeing you continue to create! Whether you're looking to build a career as a streamer on Twitch, or just stream for fun, you can rest assured that a special experience awaits you. And remember, there are no perfect broadcasts. Relax and just have fun playing next-gen games on PlayStation 5 with the rest of the world.
We hope that this article will help you to stream on Twitch from PS5.
** Reference Source: playstation.com
Also read: How to delete a discord server, channel, and profile