The Covid-19 pandemic prompted teachers and students to go beyond their expectations to explore learning and enter the digital world; a world with an unlimited set of ideas, people, and skills.
According to the report, more than 1 billion children are at risk of staying at home. Due to school closures to contain the spread of COVID-19. Countries have introduced distance learning programs to enable children around the world to continue their education. However, many of the world's children, particularly those living in poorer households, lack access to the Internet, personal computers, televisions at home, compounding the effects of existing disparities in learning. Students without access to the technology needed to study at home have limited funds to continue their education. As a result, many run the risk of never returning to school, which could ruin academic years around the world.
Google Classroom was used by only a handful of educators prior to pandemic Covid 19. But today it was greeted with open arms and showed all stakeholders what was missing. An online platform that could overcome invisible paradigm barriers. Class and bring students closer to each other and to their ultimate goal.
What is google classroom?
Google Classroom is a free web service introduced by Google for schools that aims to facilitate e-learning. The main objective of Google Classroom is to ease the process of sharing files between teachers and students. It is estimated that between 40 and 100 million people use Google Classroom.
Google Classroom brings together documents, spreadsheets, presentations, Gmail, and calendars on a single platform to manage student-teacher communications. Students can be invited to join a class using a personal code or it can be imported automatically from the school's domain. Educators/teachers can create, distribute and mark assignments all in one place. Each class creates a separate folder in the corresponding user's Drive. Where the student can send the work to the teacher for evaluation. Tasks and due dates are added to the Google calendar, and each task can be categorized (or subject). Teachers can track each student's progress by viewing the document's revision history, and after grading, teachers can return work with comments.
Here we explain everything you need to know about Google Classroom to start using the platform.
Google Classroom is a learning management system (LMS) that aims to simplify the creation, distribution, and grading of assignments and to engage students in learning online or remotely. Google Classroom program is launched to help students and teachers communicate, collaborate, organize and manage assignments, delete assignments, and much more.
Its goal is to facilitate collaboration between teachers and students through various G Suite services, such as Google Docs, Sheets, and Slides.
Google Classroom integrates with the Google calendars of students and teachers. Each class sessioned with Google Classroom makes a separate folder in the respective Google service. Where the student can submit their completed task or work for a teacher to grade it. Communication through Gmail allows teachers to make announcements and ask questions of their students in each of their classes. Teachers can add students directly from the Google Apps directory or they can provide a code that students can enter to access the class.
Unlike regular Google services, Google Classroom does not display any advertisements on its interface for students, teachers, and teachers, and user data is not scanned or used for advertising purposes.
The most outstanding features of Google Classroom is that teachers can distribute and collect assignments, give personalized comments and grades, and view student work in one place. Google Classroom turns teaching more productive and meaningful by streamlining assignments, fostering collaboration, and communication.
The platform has become the favorite of many schools as it has great advantages: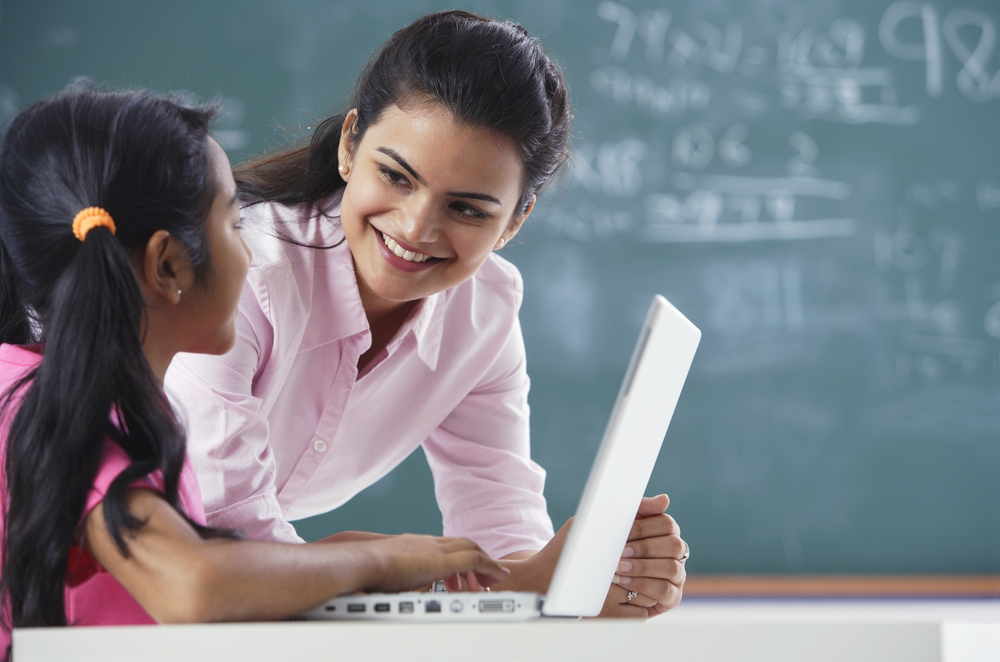 Learning Type: Enables optimized feedback and online collaboration. It drives the social learning aspect of online education, allowing students to benefit from the experience and skills of their peers. It allows the teacher to design learning activities based on digital equipment.
Ease of Use:  Quick and convenient setup, easy to log in, easy to receive and deliver assignments.
Accessibility:  allows the use of screen readers for users with low vision. The Google mobile app for the classroom works with Voiceover on iOS and Talkback on Android.
Access: the tool is accessible from all computers, mobile phones and tablets.
Learning activities
G-Classroom for teachers
The teachers can prepare and work on the same lesson plan at the same time with a colleague using Google Docs. Store your lesson plans on your school's shared Google Drive so anyone at your school can find and access them. Create a folder for your grade level to share resources.
G-Classroom for students
Although Classroom is for students and teachers, there is not a platform for each one, but it does offer great advantages. Google Classroom for Students allows students to receive and share assignments with teachers and their peers and streamlines processes by acting as an intermediary between them. The tool allows selective assignment of tasks, allows sharing of documents with all classes, and facilitates the organization of information by generating automatic folder structures to organize resources.
But how do I register if I am a student? To use Classroom, log in on your computer or mobile device and participate in the classes. You can join a class with:
A class link.
A code.
An email invitation.
If you opt for the second option and decide to connect with your teacher through a code, first the teacher must give you the code of the class, then follow these steps:
Go to classroom.google.com and click Sign in. Sign in with your Google account. For example, yourname@hitechpanda.com or yourname@gmail.com
Make sure that you are logged in with the correct account.
At the top, click Join class
Enter your teacher's class code and click Join.
Note: Class codes are 6 to 7 characters long and use letters and numbers. Codes cannot have spaces or special symbols.
Also read: Zoom: 9 tips and tricks to improve your video calls