When Google announced two years ago that it was stopping making tablets, they made it very clear that they were going to continue betting on the software and working with their partners so that Android for tablets continues to evolve.
In this last year, and according to Google, 30% percent more people started using Android tablets compared to last year. A large percentage of these users use tablets to entertain themselves, and for that reason the company presents its new experience in Android tablets .
This is Google Entertainment Space
If last year they launched Kids Space with a space designed for children under 9 years of age so that they can use the tablets safely, now Google presents Entertainment Space.
Google Entertainment Space is a new model or application launcher that offers a space that turns an Android tablet into an entertainment center. In the same place, and under an interface very similar to Google TV, we will have quick access to our favorite series, movies, videos, games, and books.
The Entertainment Space interface is divided into three sections: View, Games, and Read . In the new section "See" it is practically the version for tablets of Google TV . There you will see recommendations for movies and series from your subscription services, along with direct access to your favorite multimedia applications.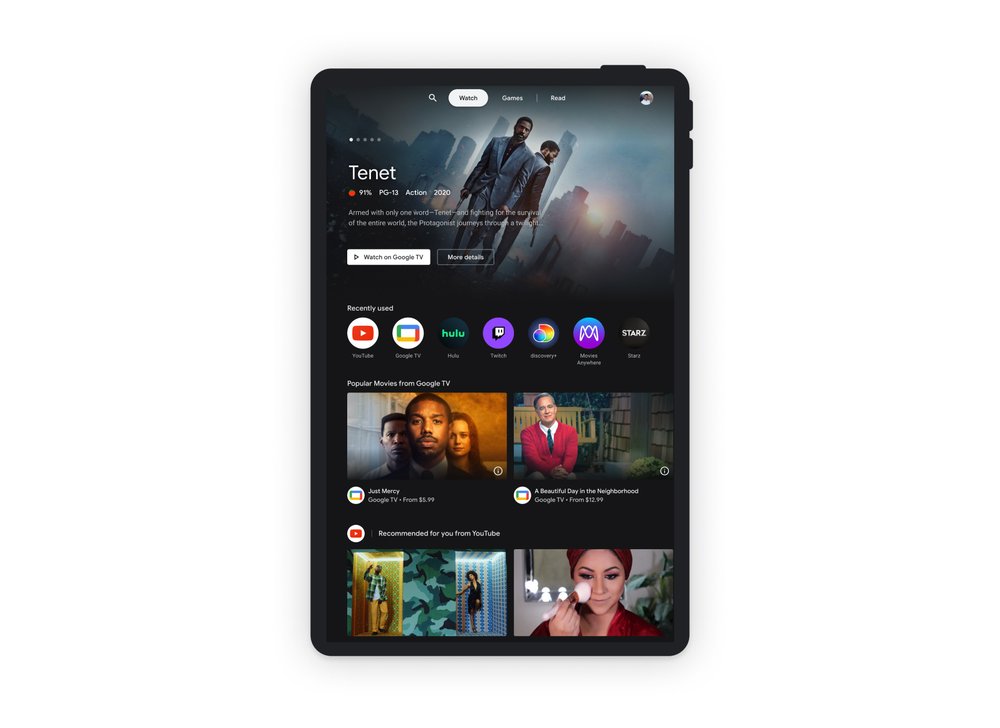 In the Games section you will have access to all your games along with recommendations for new games and a selection of games that you can play without installing. Finally, in the "Read" section you will have access to your books, the best sellers and recommendations.
Google Entertainment Space is basically the integration of Google TV, Google Play Games, and Google Play Books under a new application launcher designed exclusively for tablets.
This new model will begin to arrive this month on some tablets from Walmart (United States. At the end of the year, Entertainment Space will launch globally on new tablets from Lenovo, Sharp, and other manufacturers.